"Behind every entrepreneurial rock star,
there's an inspirational mentor;
I'll guide your success to a future
as fabulous as your dreams!"
Most Entrepreneurs in Direct Sales want to MAKE MORE MONEY
They get started in the business because they relate to the product, align vision with the company or connect with a leader who inspires them.
They call all their family and friends, hold a few events or meetings and sell a little product and think… I can do this.
Time passes and they're repeating the same steps over and over but the results are declining, they start feeling discouraged and wonder… is it worth it?
 Everyone Wants to Experience Financial Freedom!
Whether you are new to the Direct Sales industry, a seasoned representative looking to increase your income or an entrepreneur who wants to start living the life of your dreams, you are in the right place.
Inside this community you will learn to sell like a pro, schedule like a diva and recruit like a pop star
More importantly, we have the training you need, the recognition you crave and the support system to put your business on the map.
Who Am I?
I'm Vicki Fitch and I'm an author, speaker and an expert in the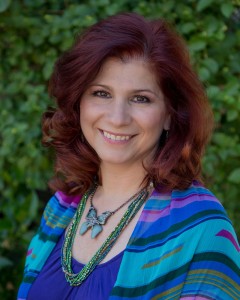 Direct Sales industry.  My mission is to guide you to a future as fabulous as your dreams and I know my experience, success and passion will get you there before you know it.
I've been in the Direct Sales industry for 20 years and started out with no experience and just wanting to get my products at cost and catapulted to being in the Top 10 Internationally for more than a decade, traveled around the world with all expense paid vacations and helped others to be Dream Builders as well.
When you work with me you will make more money closing more sales with confidence, recruiting quality team members and overcoming the objections that stand in your way.
You know what you need to do so remember, behind every entrepreneurial rock star, there's an inspirational mentor, guiding their success to a future as fabulous as their dreams.  I am that guide, so let's get started turning your dreams into reality.
My Story,
 I'm a Confessed Serial Entrepreneur
It wasn't a plan I had from an early age, I was just driven, motivated and consistent.  These traits lead me to experience some amazing things in my life like purchasing my first home when I was 19, starting my first company when I was 20 and then going on to build and sell 4 businesses before the age of 35.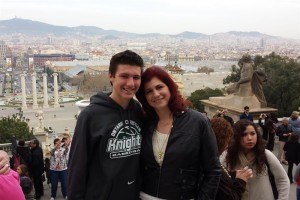 It was during this time that I got married and started a family and realized that no matter what, I wanted to be home with my kids but I still wanted to make money, do something I LOVED and have fun doing it, which is where Direct Sales comes in.  Although I started simply to get my products at cost, I quickly caught the vision and found myself in the Top 10 Internationally for Sales & Recruiting which came with lots of money, recognition and traveling all over the world on someone else's dime!  First class accommodations, luxury cruises to Europe, All-Inclusive Resorts in Aruba, this was the life I dreamed of and I knew others could do this too. 
Fast Forward to Today
I see so many people struggling in the Direct Sales industry, giving up on their dreams, their financial goals and the time freedoms they all so truly desire.  I know from experience that it can be done and I also know it could have been done faster and with less bumps in the road if someone had taken me by the hand, showed me the ropes and told me what roads not to turn down! 
I am that opportunity for you! 
The company or your upline probably told you WHAT to sell, shared the facts on what is so great about your product, and gave you the prices.  What I offer you is the HOW to emotionally engage your customers to create raving fans, the "Words that Work" so you don't get tongue tied, and a proven step-by-step action plan to make sure you see results fast.
Working with me will provide you with coaching specifically geared toward the Direct Sales industry and includes a healthy dose of motivation to get you moving, encouragement to keep your eyes on the prize and recognition to celebrate your progress and accomplishments.
You and I will be a great fit if you would like to…
Improve your CONFIDENCE in sales, scheduling, recruiting, & more.
MAKE MORE MONEY by increasing your sales and your closing percentage without ever feeling pushy.
Comfortably overcome objections to provide people with the details they need to make an informed decision.
Easily schedule more parties, events, or opportunity meetings.
Add more of the RIGHT team members to your organization so you will stay motivated, encouraged and energized. (as opposed to being drained)
Learn the "Words that Work" in our business that will inspire prospects to become customers, team members and raving fans.
Receive specialized coaching from an expert who has been where you are and has successfully navigated the terrain.
Have your own personal mentor who will keep you focused on your dreams, celebrate your wins and accomplishments and will kick you in the butt when you need it.
Yes! This is what I want from my business and I want to find out more.
I BELIEVE IN YOU!
I know I don't know you yet, but I truly believe that ANYONE who wants to succeed in this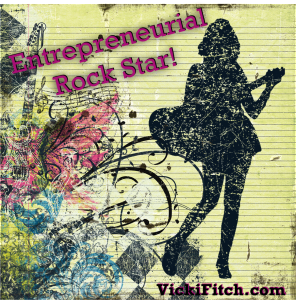 business and is willing to engage in the process, be consistent and work with integrity can be wildly successful and build the business of their dreams.
I believe that selling is a service and that anyone can be taught how to serve their customers in a way that is authentic, comfortable, and profitable.
I believe behind every entrepreneurial rock star, there's an inspirational mentor, guiding their success to a future as fabulous as their dreams.
YOU are that rock star and I am that MENTOR – Let's do this together!